As the race for the presidency heats up in Nigeria, renowned lawyer, social activist, and member of the Afenifere Yoruba Socio-Political group, Dele Farotimi has come out to give reasons why he thinks ethnic sentiments will play a major role in the upcoming presidential elections in 2023.
Speaking during an interview on ARISE TV's 'Prime Time' on Tuesday night, Farotimi, who is a Spokesman for the Obi/Datti Presidential Campaign Organization, pointed out that ethnicity will be a major factor because two out of the three frontline candidates have so far built their claims to the presidency on ethnic sentiments and nothing else. Going further, the activist stated that while one candidate has said that it is the turn of the Yoruba people, the other, however, has come out to insist that the north needs another northern president.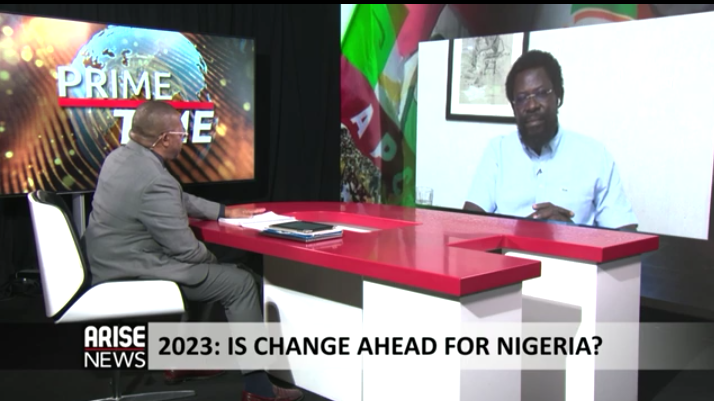 View pictures in App save up to 80% data.
"Let me say this; ethnicity is going to become a major factor in the coming elections because two of the three major candidates have nothing else to campaign with. Somebody predicates the totality of his candidacy and claim to the presidency on Yoruba lo kan, Emi lo kan. First, there was a claim in the name of a tribal conclave, and then having claimed it in the name of the tribe, there was again a claim in the name of the self. So, you already have ethnicity front and center in the candidacy of that person.
And then, just a few days ago, a man who was fortunate enough to have sat in the office of a Vice President of this country, came out in a place where he did not even have the presence of mind to speak a language he might even use to do his taqiyya, he didn't bother with that, he came out with it, ho-ha, that Nigeria needs a northern president. You begin to see very quickly, that in the absence of anything visionary to share with the Nigerian people, they are returning to base instincts," he said.
You can watch Dele Farotimi's remarks on ARISE TV below: