Nigeria don enta di highpoint of dia presidential election.
Dis na di most contested election for di kontri since dia return to civil rule for 1999.
On Saturday Nigerians come out in dia numbers to elect dia preferred candidate wit di collation of results wey dey go on for di International Conference Centre (ICC), Abuja.
Peter Obi from di not too popular Labour Party, Bola Tinubu from di ruling All Progressives Congress (APC) and Atiku Abubakar of di main opposition Peoples Democratic Party (PDP) be potential winners wey pipo dey reason. E get 15 oda presidential candidates.
Na Prof Mahmood Yakubu, di chairman of di Independent National Electoral Commission (Inec) be di National Collation officer.
According to Inec, na di State Coalition Officer for di Presidential Election (SCOPE) go first present di result before Oga Yakubu go ratify and announce am.
Out of di 36 states including di Federal capital Territory wey election hold on Saturday – Inec don receive results of four states.
Nigeria presidential elections 2023 results update
'I hear di sound of gunshot, den I feel blood dey flow for my face' – Why I choose to vote afta dem attack me
See di break down of di results wey don enta;
EKITI STATE
APC – 201,494
PDP – 89,554
LP – 11,397
NNPP – 264
OSUN STATE
APC – 343,945
LP – 23,283
PDP – 354,366
NNPP – 713
KWARA STATE
APC 263,572
LP 31,116
NNPP 3,141
PDP 136,909
ONDO STATE
APC 369,924
LP 4,405
NNPP 930
PDP 115,463
OGUN STATE
APC: 341,554
PDP: 123,831
NNPP: 2,200
LP: 85, 829
OYO STATE
APC: 449,884
PDP: 182,977
NNPP: 4,095
LP: 99,110
YOBE STATE
APC: 151,459
PDP: 198,567
NNPP: 18,270
LP: 2,406
ENUGU STATE
APC: 4,772
PDP: 15,749
NNPP: 1,808
LP: 428,640
LAGOS STATE
APC: 572,606
PDP: 75,750
NNPP: 8442
LP: 582,454
Nigeria Election 2023: Up-to-date results of presidential and parliamentary races
Nigeria general election happun on 25 February 2023. Eighteen candidates dey di race to be president and voters don cast ballots for senators and house of representative members. BBC use data provided by Nigeria Independent National Election Commission (Inec) to tally di results of di elections.
Nigeria presidential results 2023
To win for di first round, candidate must get a majority of di vote and ova 25% of di votes for two-thirds of di 36 states and Federal Capital Territory (Abuja)
Last updated: 27/02/2023, 17:05:48 local time (GMT+1)
Provisional results
Candidates
Votes
---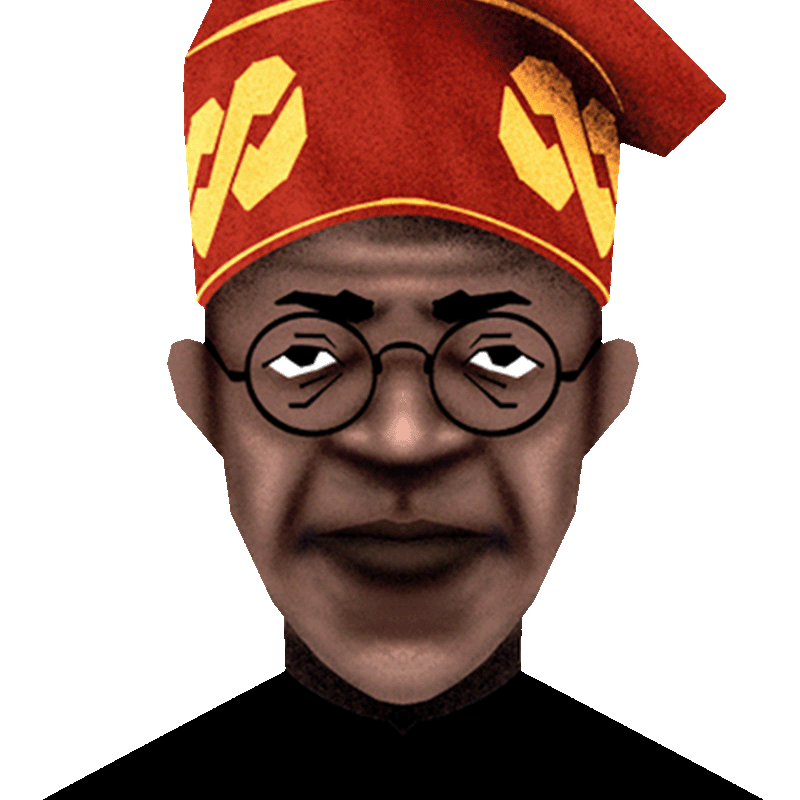 55.44%
Bola Tinubu
2,121,832
All Progressives Congress
---
Votes
2,121,832
---
At least 25% of state votes
1
---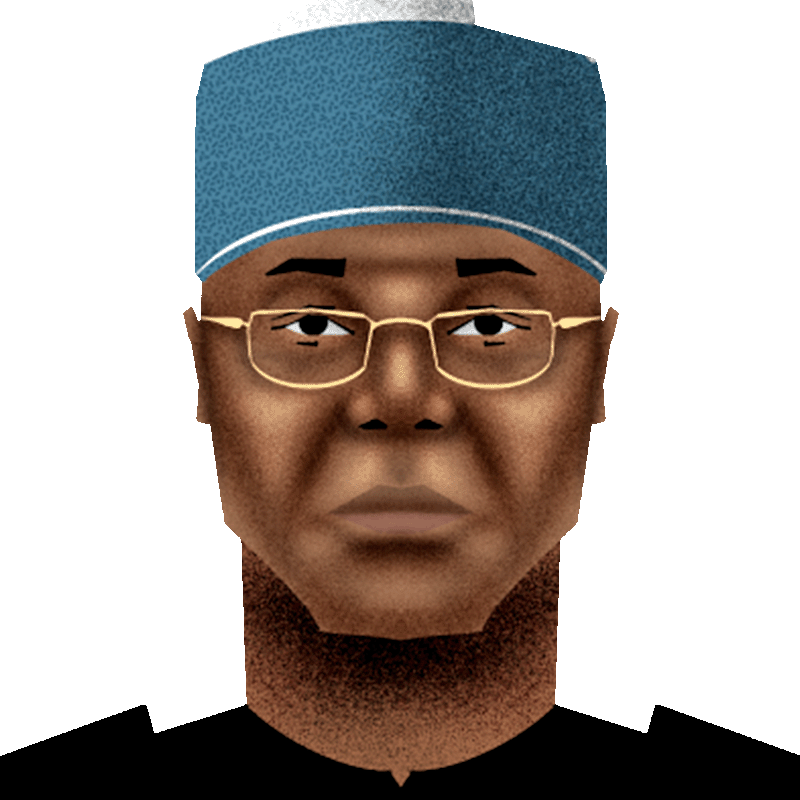 31.4%
Atiku Abubakar
1,201,667
Peoples Democratic Party
---
Votes
1,201,667
---
At least 25% of state votes
1
---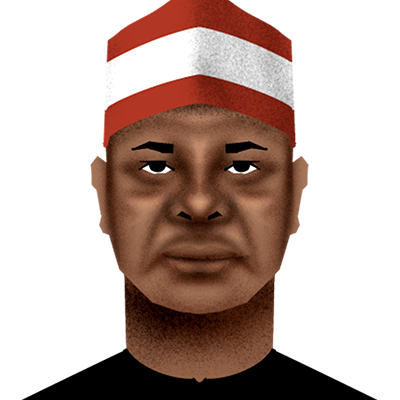 0.77%
Rabiu Kwankwaso
29,613
New Nigeria Peoples Party
---
Votes
29,613
---
At least 25% of state votes
0
---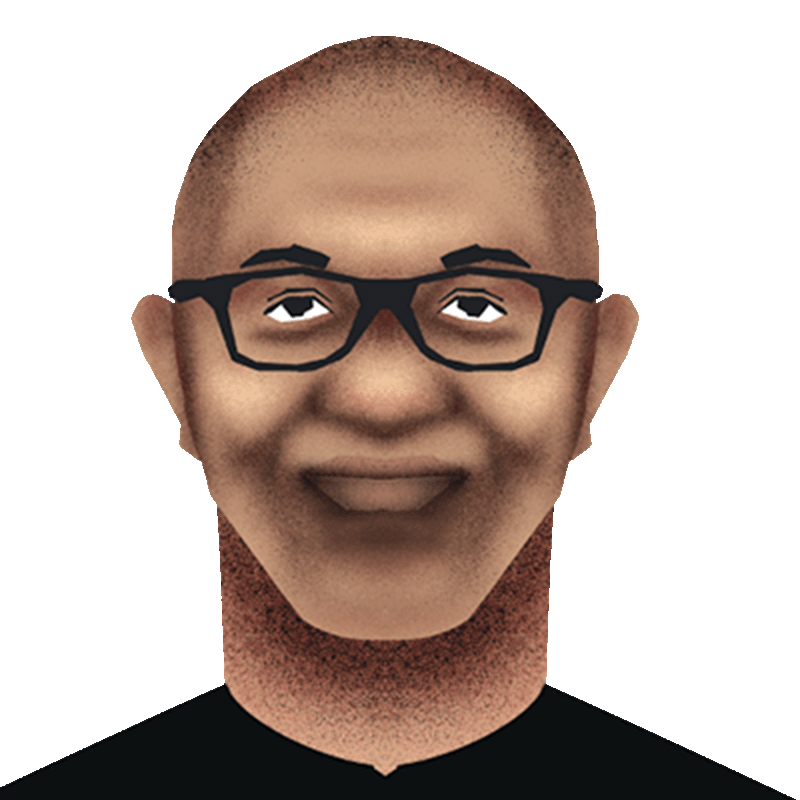 7.78%
Peter Obi
297,596
Labour Party
---
Votes
297,596
---
At least 25% of state votes
0
---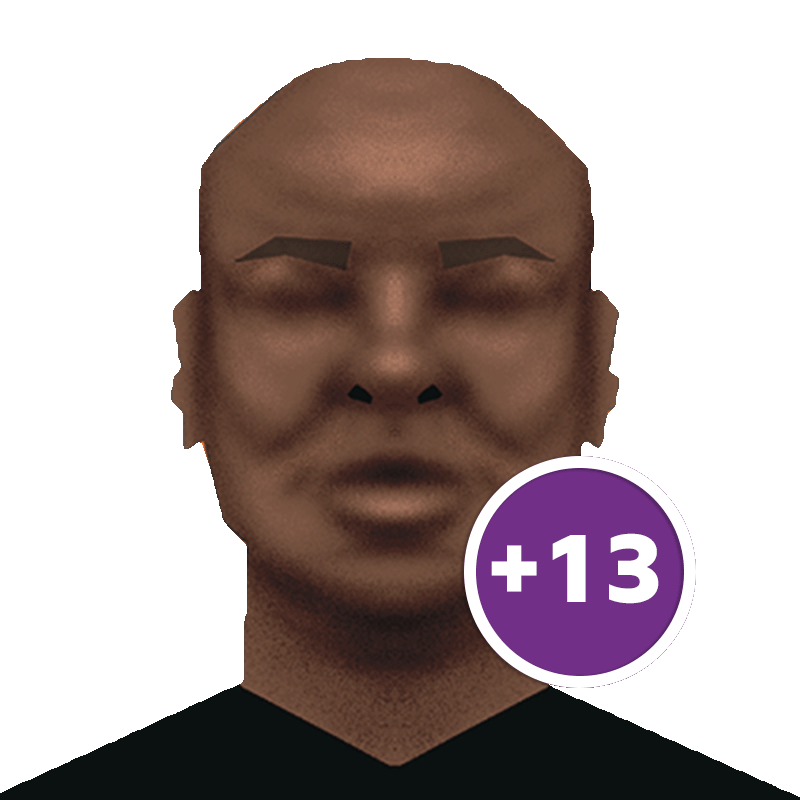 4.62%
Others
176,706
Others
---
Votes
176,706
---
At least 25% of state votes
0
---
Presidential election results by state
All Progressives Congress (APC)
Labour Party (LP)
Peoples Democratic Party (PDP)
Others
New Nigeria Peoples Party (NNPP)
Undeclared
Nigeria
Vote distribution
Candidates
Votes
%
Bola Tinubu
2,121,832
55.44%
Atiku Abubakar
1,201,667
31.4%
Rabiu Kwankwaso
29,613
0.77%
Peter Obi
297,596
7.78%
Others
176,706
4.62%
Abia
Vote distribution
Candidates
Votes
%
Bola Tinubu
0
0%
Atiku Abubakar
0
0%
Rabiu Kwankwaso
0
0%
Peter Obi
0
0%
Others
0
0%
Adamawa
Vote distribution
Candidates
Votes
%
Bola Tinubu
0
0%
Atiku Abubakar
0
0%
Rabiu Kwankwaso
0
0%
Peter Obi
0
0%
Others
0
0%
Akwa Ibom
Vote distribution
Candidates
Votes
%
Bola Tinubu
0
0%
Atiku Abubakar
0
0%
Rabiu Kwankwaso
0
0%
Peter Obi
0
0%
Others
0
0%
Anambra
Vote distribution
Candidates
Votes
%
Bola Tinubu
0
0%
Atiku Abubakar
0
0%
Rabiu Kwankwaso
0
0%
Peter Obi
0
0%
Others
0
0%
Bauchi
Vote distribution
Candidates
Votes
%
Bola Tinubu
0
0%
Atiku Abubakar
0
0%
Rabiu Kwankwaso
0
0%
Peter Obi
0
0%
Others
0
0%
Bayelsa
Vote distribution
Candidates
Votes
%
Bola Tinubu
0
0%
Atiku Abubakar
0
0%
Rabiu Kwankwaso
0
0%
Peter Obi
0
0%
Others
0
0%
Benue
Vote distribution
Candidates
Votes
%
Bola Tinubu
0
0%
Atiku Abubakar
0
0%
Rabiu Kwankwaso
0
0%
Peter Obi
0
0%
Others
0
0%
Borno
Vote distribution
Candidates
Votes
%
Bola Tinubu
0
0%
Atiku Abubakar
0
0%
Rabiu Kwankwaso
0
0%
Peter Obi
0
0%
Others
0
0%
Cross River
Vote distribution
Candidates
Votes
%
Bola Tinubu
0
0%
Atiku Abubakar
0
0%
Rabiu Kwankwaso
0
0%
Peter Obi
0
0%
Others
0
0%
Delta
Vote distribution
Candidates
Votes
%
Bola Tinubu
0
0%
Atiku Abubakar
0
0%
Rabiu Kwankwaso
0
0%
Peter Obi
0
0%
Others
0
0%
Ebonyi
Vote distribution
Candidates
Votes
%
Bola Tinubu
0
0%
Atiku Abubakar
0
0%
Rabiu Kwankwaso
0
0%
Peter Obi
0
0%
Others
0
0%
Edo
Vote distribution
Candidates
Votes
%
Bola Tinubu
0
0%
Atiku Abubakar
0
0%
Rabiu Kwankwaso
0
0%
Peter Obi
0
0%
Others
0
0%
Ekiti
Vote distribution
Candidates
Votes
%
Bola Tinubu
201,494
65.38%
Atiku Abubakar
89,554
29.06%
Rabiu Kwankwaso
264
0.09%
Peter Obi
11,397
3.7%
Others
5,462
1.77%
Enugu
Vote distribution
Candidates
Votes
%
Bola Tinubu
0
0%
Atiku Abubakar
0
0%
Rabiu Kwankwaso
0
0%
Peter Obi
0
0%
Others
0
0%
Gombe
Vote distribution
Candidates
Votes
%
Bola Tinubu
0
0%
Atiku Abubakar
0
0%
Rabiu Kwankwaso
0
0%
Peter Obi
0
0%
Others
0
0%
Imo
Vote distribution
Candidates
Votes
%
Bola Tinubu
0
0%
Atiku Abubakar
0
0%
Rabiu Kwankwaso
0
0%
Peter Obi
0
0%
Others
0
0%
Jigawa
Vote distribution
Candidates
Votes
%
Bola Tinubu
0
0%
Atiku Abubakar
0
0%
Rabiu Kwankwaso
0
0%
Peter Obi
0
0%
Others
0
0%
Kaduna
Vote distribution
Candidates
Votes
%
Bola Tinubu
0
0%
Atiku Abubakar
0
0%
Rabiu Kwankwaso
0
0%
Peter Obi
0
0%
Others
0
0%
Kano
Vote distribution
Candidates
Votes
%
Bola Tinubu
0
0%
Atiku Abubakar
0
0%
Rabiu Kwankwaso
0
0%
Peter Obi
0
0%
Others
0
0%
Katsina
Vote distribution
Candidates
Votes
%
Bola Tinubu
0
0%
Atiku Abubakar
0
0%
Rabiu Kwankwaso
0
0%
Peter Obi
0
0%
Others
0
0%
Kebbi
Vote distribution
Candidates
Votes
%
Bola Tinubu
0
0%
Atiku Abubakar
0
0%
Rabiu Kwankwaso
0
0%
Peter Obi
0
0%
Others
0
0%
Kogi
Vote distribution
Candidates
Votes
%
Bola Tinubu
0
0%
Atiku Abubakar
0
0%
Rabiu Kwankwaso
0
0%
Peter Obi
0
0%
Others
0
0%
Kwara
Vote distribution
Candidates
Votes
%
Bola Tinubu
263,572
56.08%
Atiku Abubakar
136,909
29.13%
Rabiu Kwankwaso
3,141
0.67%
Peter Obi
31,166
6.63%
Others
35,183
7.49%
Lagos
Vote distribution
Candidates
Votes
%
Bola Tinubu
0
0%
Atiku Abubakar
0
0%
Rabiu Kwankwaso
0
0%
Peter Obi
0
0%
Others
0
0%
Nasarawa
Vote distribution
Candidates
Votes
%
Bola Tinubu
0
0%
Atiku Abubakar
0
0%
Rabiu Kwankwaso
0
0%
Peter Obi
0
0%
Others
0
0%
Niger
Vote distribution
Candidates
Votes
%
Bola Tinubu
0
0%
Atiku Abubakar
0
0%
Rabiu Kwankwaso
0
0%
Peter Obi
0
0%
Others
0
0%
Ogun
Vote distribution
Candidates
Votes
%
Bola Tinubu
341,554
58.88%
Atiku Abubakar
123,831
21.35%
Rabiu Kwankwaso
2,200
0.38%
Peter Obi
85,829
14.79%
Others
26,710
4.6%
Ondo
Vote distribution
Candidates
Votes
%
Bola Tinubu
369,924
67.5%
Atiku Abubakar
115,463
21.07%
Rabiu Kwankwaso
930
0.17%
Peter Obi
44,405
8.1%
Others
17,341
3.16%
Osun
Vote distribution
Candidates
Votes
%
Bola Tinubu
343945
46.91%
Atiku Abubakar
354366
48.33%
Rabiu Kwankwaso
713
0.1%
Peter Obi
23283
3.18%
Others
10,896
1.49%
Oyo
Vote distribution
Candidates
Votes
%
Bola Tinubu
449,884
55.58%
Atiku Abubakar
182,977
22.6%
Rabiu Kwankwaso
4,095
0.51%
Peter Obi
99,110
12.24%
Others
73,419
9.07%
Plateau
Vote distribution
Candidates
Votes
%
Bola Tinubu
0
0%
Atiku Abubakar
0
0%
Rabiu Kwankwaso
0
0%
Peter Obi
0
0%
Others
0
0%
Rivers
Vote distribution
Candidates
Votes
%
Bola Tinubu
0
0%
Atiku Abubakar
0
0%
Rabiu Kwankwaso
0
0%
Peter Obi
0
0%
Others
0
0%
Sokoto
Vote distribution
Candidates
Votes
%
Bola Tinubu
0
0%
Atiku Abubakar
0
0%
Rabiu Kwankwaso
0
0%
Peter Obi
0
0%
Others
0
0%
Taraba
Vote distribution
Candidates
Votes
%
Bola Tinubu
0
0%
Atiku Abubakar
0
0%
Rabiu Kwankwaso
0
0%
Peter Obi
0
0%
Others
0
0%
Yobe
Vote distribution
Candidates
Votes
%
Bola Tinubu
151,459
40.03%
Atiku Abubakar
198,567
52.48%
Rabiu Kwankwaso
18,270
4.83%
Peter Obi
2,406
0.64%
Others
7,695
2.03%
Zamfara
Vote distribution
Candidates
Votes
%
Bola Tinubu
0
0%
Atiku Abubakar
0
0%
Rabiu Kwankwaso
0
0%
Peter Obi
0
0%
Others
0
0%
Abuja
Vote distribution
Candidates
Votes
%
Bola Tinubu
0
0%
Atiku Abubakar
0
0%
Rabiu Kwankwaso
0
0%
Peter Obi
0
0%
Others
0
0%